Health Benefits
Health Benefits of Eating Dry Fruits
---
Healthy, tasty, packed with nutrition, easy to carry -it's easy to go nuts over nuts. Dry fruits are not just delicacies but are powerhouses of nutrition.
Packed with proteins, essential fatty acids, antioxidants and minerals, these are little factories of good health. Since most of the water is extracted from dry fruits, their nutrients are condensed into small packages. But if you are watching your weight, dry fruits should be eaten in moderation as they are nutrient dense in sugars too, and thus calories. Limit the intake to about 20 grams total of mixed nuts and dry fruits and avoid snacking straight from a bag. It leads to overeating.
Mamra Almonds – Origin Of Iran
Mamra Almonds Are Rich Source Of Proteins, Minerals & Vitamins
It Prevents Coronary Artery Disease & Strokes By Favouring Healthy Blood Lipid Profile
It Prevents Skin Disorder, Anemia & Respiratory Diseases
Recommended For Children & Women At The Time Of Pregnancy Soaked In Water With A Glass Of Warm Milk In The Morning
They are a good source of copper, phosphorus, potassium, magnesium, and B6, it 30 vitamins, minerals, and phytonutrients
It contains higher amounts of fiber than many high-fiber foods.
It contains a wide variety of nutrients called carotenoids that are beneficial to eye health.
It contains fiber, which helps people feel fuller for longer periods of time. Fiber helps keep the digestive systemoperating normally and prevents constipation.
Walnuts Are Rich Source Of Energy As It Has Got All The Nutrients, Minerals, Anti – oxidants & Vitamins.
It Reduces Blood Pressure & Coronary Artery Disease, Strokes & Breast, Colon & Prostate Cancers.
It Prevents Arthritis, Insomnia, Itchy Skin & Also Helps In Blood Clot Formation.
Nearly 60% of our brain structure is fats which are primarily omega-3 fatty acids.
Walnuts are also called the 'brain food' because they provide plenty of omega-3.
Recommended For Children Soaked In Water For Healthy Physical Development.
Distort your omega-3 to omega-6 ratio, as they are relatively high in omega-6
Be frequently contaminated with a carcinogenic mold called aflatoxin
Be one of the most pesticide-contaminated crops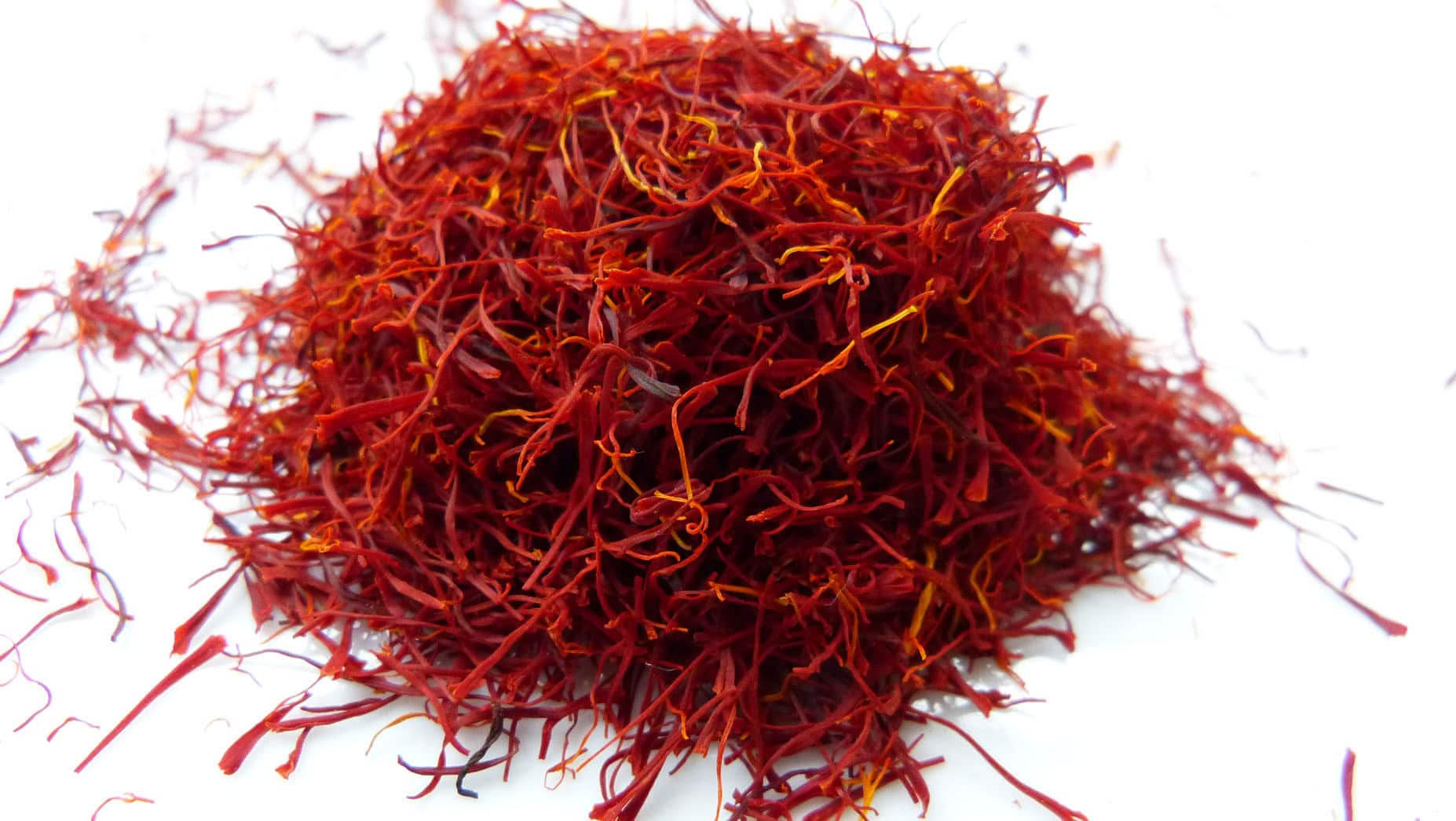 Saffron contains several plant-derived chemical compounds that are known to have been anti-oxidant, disease preventing, and health promoting properties.
Their flower pistils compose several essential volatile oils, but the most important of them all is safranal which gives saffron its pleasant flavor. Other volatile oils in saffron are cineole, phenethenol, pinene, borneol, geraniol, limonene, p-cymene, linalool, terpinen-4-oil, etc.
This colorful spice has many non-volatile active components; the most important of them is a-crocin, a carotenoid compound, which gives pistils their characteristic golden-yellow color. It also contains other carotenoids, including zea-xanthin, lycopene, a- and ß-carotenes. These are important antioxidants that help protect the human body from oxidant-induced stress, cancers, infections and acts as immune modulators.The active components in saffron have many therapeutic applications in many traditional medicines as antiseptic, antidepressant, anti-oxidant, digestive, anti-convulsant.
This novel spice is a good source of minerals like copper, potassium, calcium, manganese, iron, selenium, zinc and magnesium. Potassium is an important component of cell and body fluids that helps control heart rate and blood pressure. Manganese and copper are used by the human body as co-factors for the antioxidant enzyme, superoxide dismutase. Iron is essential for red blood cell production and as a co-factor for cytochrome oxidases enzymes.
Additionally, it is also rich in many vital vitamins, including vitamin A, folic acid, riboflavin, niacin, vitamin-C that is essential for optimum health.
(Morchella Elata) contain protein, vitamin D and vitamin B, including riboflavin, niacin and thiamine. Minerals include potassium,copper and selenium.
Mushrooms are low in carbohydrates, calories and sodium and are cholesterol and fat free! They are high in riboflavin and contain as much fiber as 1 medium tomato.They are also a good source of niacin, pantothenate and copper.